Welcome to the home of Cal boats
Nearly 18,000 boats were built under the Cal brand name between 1956 and 1989, the majority of which are still being enjoyed to this day. There were many different models, but perhaps the most famous is the Cal 40.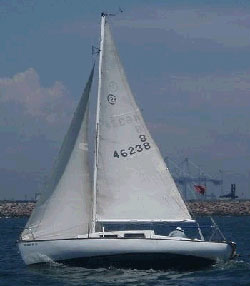 Founded by Jack Jensen in 1956, Cal Yachts was originally named the Jensen Marine Corporation and was considered a pioneer in fiberglass boat building. Jensen Marine first sold the centerboard Lapworth 24 designed by Bill Lapworth (below). The Lapworth's 24 sold well. The name was first changed to California 24 and then Cal 24 (left). The name Cal stuck with the company until it closed in 1986.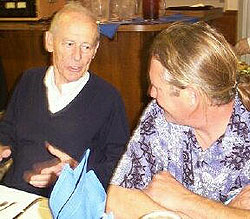 The Jensen-Lapworth collaboration resulted in some amazingly competitive racer/cruiser sailboats, the most famous of which is the Cal 40.
If the PHRF ratings of Cals are compared to those of recent hull designs it will be found that the Cal designs are relatively fast boats. This is one of the reasons these ruggedly built and surprisingly affordable boats remain popular fifty years after they first appeared in the recreational marine marketplace.